You're Invited!
Tampa Bay Carnival Glass Club cordially invites you to join us once again for a fabulous 2023 convention in our new location in Tampa, Florida.
January 25-28, 2023
The Godfrey Hotel Tampa
To Book: (813) 281-8900
Mention the club block to secure our rates:
Water View $149 p/night City Side $139 p/night
Click Here to Book Online
Here is a word from President Dave Noyes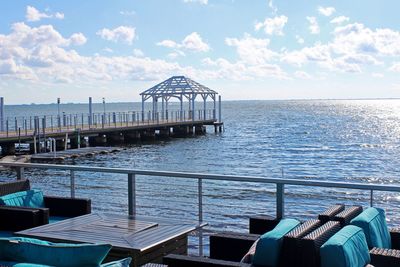 As the newly installed President of this club, I could not have possibly imagined the challenges that awaited!! I think a number of us felt like 2023 would be the year where we could once again have a convention after having Covid cancel conventions for 2021 and 2022 for us, but location and dates could be an issue due to the Dolphin Beach Resort not having any banquet/catering services!! Then the blockbuster news came, the Dolphin Beach Resort had been sold and the new owners would be the owner of the Tampa Bay Buccaneers, and room rates went through the roof!! With an auctioneer under contract for 2023, we needed to find a suitable location and dates. We have achieved that goal, and I feel we have found a great location at the Godfrey Hotel and Cabanas in Tampa on the bay. We're looking forward to a great convention in a great location with some great glass in the auction as promised from Sheffield Auction Company. So, make your plans to get out of the cold and snow in January and come on down. If you already live in the area, reserve the dates and come join us for good food, good friends, good conversation and great glass.
TAMPA BAY 2023 CARNIVAL GLASS CONVENTION SCHEDULE
WEDNESDAY, JANUARY 25, 2023
3:00-4:30pm REGISTER and get Welcome Packet in Hospitality Room
6:00 pm WELCOME PARTY in Hospitality Room
Turkey, Ham, Shrimp, Chicken Salad/Croissants, Salads, etc. With the Decadent Desserts to follow. Beverages also.
THURSDAY, JANUARY 26, 2023
8:00-8:45am REGISTER in Hospitality Room
8:45 am MEET FOR BREAKFAST IN CHARTER ROOM (free for all Registered Guests)
9:00 am HOT BREAKFAST BUFFET
Consists of: Chilled Juices, Fresh Fruit and Berries, Scrambled Eggs, Bacon and Sausages, Breakfast Potatoes, Biscuits and Gravy, French Toast, Coffee, Tea
FOLLOWING DIRECTLY AFTER IN THE SAME ROOM…………….. SEMINAR BY MITCHELL STEWART CONTEMPORARY CARNIVAL with Glass Display. BREAK.
1:30 PM. COME BACK TO SAME ROOM FOR SEMINAR FIRST WE WILL HAVE A GETTING TO KNOW YOU TIME. EVERYONE WILL GET A PRIZE OF EITHER VINTAGE CARNIVAL OR CONTEMPORARY CARNIVAL OR FENTON GLASS. SEMINAR WITH SCOTT & SUZANNE SHEFFIELD on CARNIVAL GLASS JARDINERES. WITH A DISPLAY OF SAME. FREE FOR REST OF THE DAY TO VIEW DISPLAYS & GLASS FOR SALE IN ROOMS.
4:00-5:00 pm. HOSPITALITY ROOM OPEN TO REGISTER & GET WELCOME PACKETS. LIGHT SNACKS & BEVERAGES AVAILABLE WHEN ROOM IS OPEN.
FRIDAY, JANUARY 27, 2023
FREE IN THE MORNING TO DO WHATEVER. WALK TO BEACH, VIEW ROOMS, ETC.
10-11:00 AM HOSPITALITY ROOM OPEN TO REGISTER & GET WELCOME PACKET.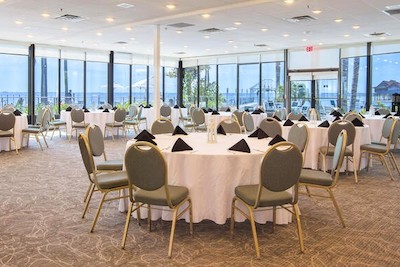 12:30 PM CONVENTION BANQUET LUNCHEON in CHARTER ROOM.
COST $35.00 PP. (MUST HAVE BANQUET TICKET TO HEAR BANQUET SPEAKERS)
THIS YEAR IT IS A SIT DOWN PLATED MEAL THE BANQUET LUNCHEON WILL BE……. FRESH BAKED WARM ROLLS WITH BUTTER, CAESAR SALAD, CHICKEN ROULADE OR MAHI MAHI (A DELICIOUS LIGHT FISH) GARLIC MASHED POTATOES, SEASONAL VEGETABLES, TURTLE CHEESECAKE FOR DESSERT, COFFEE, TEA, ICE TEA
AFTER THE LUNCHEON WE WILL HAVE OUR WHITE ELEPHANT AUCTION, (THE MONEY RECEIVED GOES TO THE CLUB TO HELP PUT ON A GREAT CONVENTION. DISPLAY AWARDS, FOLLOWED BY OUR BANQUET SPEAKERS WITH A BEAUTIFUL DISPLAY. BANQUET SPEAKERS ARE TO BE ANNOUNCED THEN FREE TO VIEW AUCTION GLASS.
6:00PM AUCTION OF CARNIVAL GLASS BY SHEFFIELD AUCTIONEERS.
150-175 PIECES.
SATURDAY, JANUARY 28, 2023
8:00-9:00am PREVIEW OF CARNIVAL GLASS AUCTION
9:00 AM DRAW FOR THE 50/50 BOARD DRAW. TICKETS $10.00 EACH
BALANCE OF THE CARNIVAL GLASS AUCTION.
2023 Auction Glass